Many people using insulin pens also use "priming doses" or "air-shots" of insulin before injecting the actual dose. If you do air-shots before injecting your insulin, you need to consider that the total amount of insulin given (TDD) will include the priming doses or air-shorts.
At the moment, we show all doses recorded on the pen.
We invite you to watch this video to see how to best identify possible priming doses in diasend® https://support.diasend.com/hc/en-us/articles/1500003304901-Connected-pens-in-diasend-Insulin-view-Priming-or-not-video-
The best place to identify probable priming doses is within the Comparison tab. It is a good idea to start reviewing the data from Comparison / Logbook/Table. In the example below you can see there is a larger dose, in this case 11 units, preceded by a much smaller 2 unit-dose. And you will often see that is the case for many of the injections that have been given.

Or go to "Comparison / Day by day". In this view, we see that the columns line up perfectly due to the fact that the dose that potentially is a priming dose is taken only a few moments before the main dose of insulin. This is also clearly shown in the table on the right-hand side, where we can see the time when each dose was taken.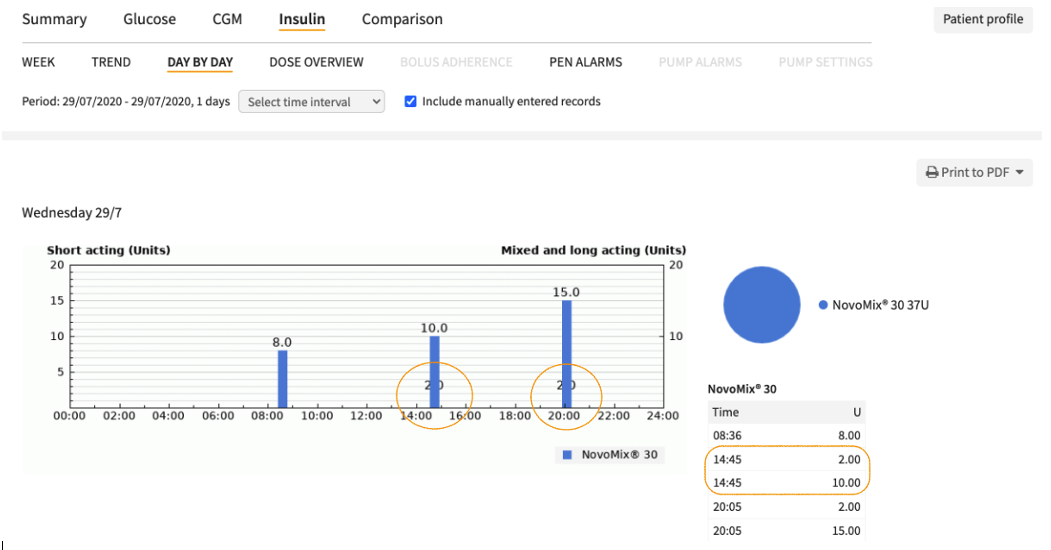 In the diasend® Mobile App, when several doses are taken close after one another you will see this blue circle icon with a number in it: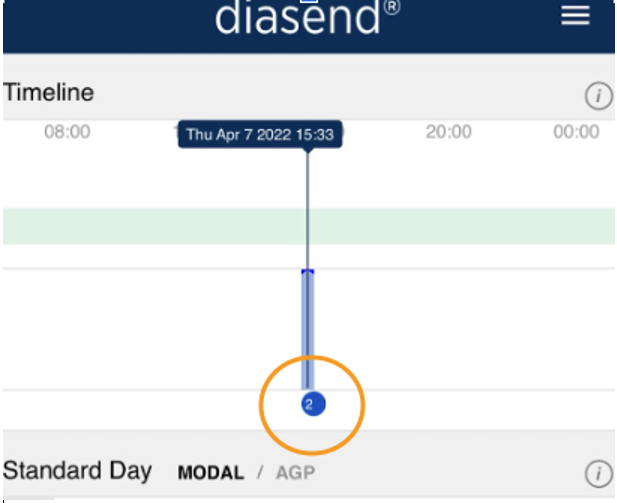 Here you can see that the user took 2 doses close to each other, these are not units, if you want to review the detailed units you will have to head to the Web app on diasend.com .
Note : a Prime Detection feature is already available our new Glooko platform : What is Prime Detection?
Please contact us at support@diasend.com if you have any questions.