Contrary to diasend®, it is not possible to change the target range for the whole clinic at once. Instead, you will have to adjust it for each patient individually.
To change the target range for a patient, follow these steps:
1. Log in to my.glooko.com to your professional account
2. Go to the "View patients" tab and search for the correct patient.
3. Open the patient profile by clicking "Profile" next to the patient's name.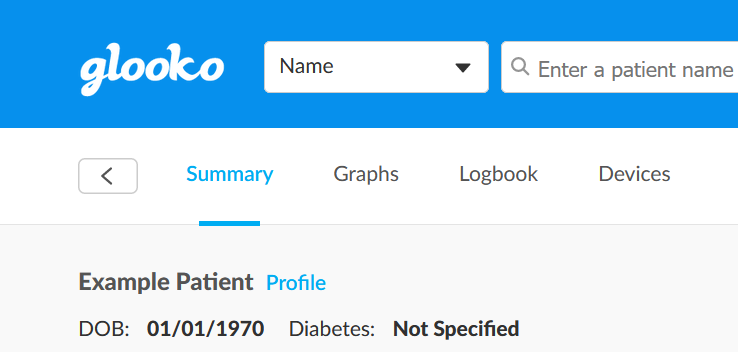 4. Scroll down to the section "Data Settings" and change the target range under "Target BG ranges".

5. Make sure to Save your changes at the bottom of the section.
Note: if you are unable to change a patient's target range because the section is greyed out, it means that the patient is sharing data with multiple clinics and your clinic has not been selected as the primary provider. Please contact your patient if this needs to be changed.