Both Glooko® and diasend® are platforms that let patients upload data and share it with their healthcare provider. However, there are of course some differences between them.
One of the main differences for patients using the Uploader to upload data from home is that with the Glooko® Uploader you have to log in to your account when you open the Uploader. And the uploaded data will go to that account.
At the bottom of the Uploader you will see your name and the clinic you are sharing your data with.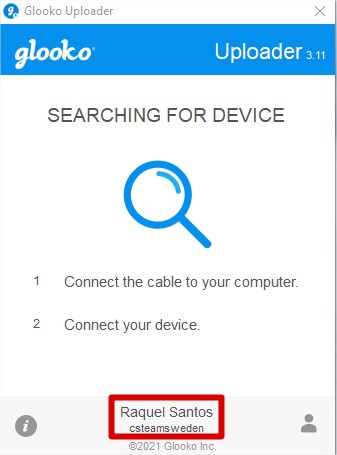 If you want to log out, then you need to click on the person's icon and then click on "Log out".
IMPORTANT: Note that if there is more than one person in your family using Glooko, it is important to always make sure to log in to the right account when using the Glooko® Uploader.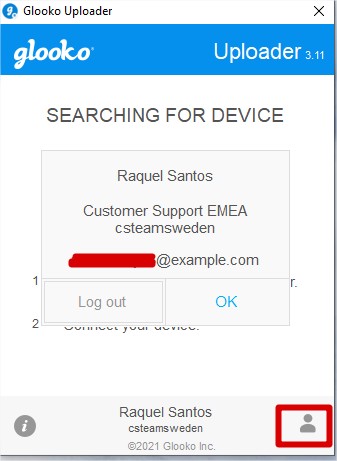 There are also some differences in the reports. If you want to see the Glooko reports in detail, please find our Glooko® Report Reference Guide here.
For more information about the upgrade to Glooko, please read the articles on our Helpcenter.