(The following information applies only if you have the two-factor authentication package activated on your clinic account.) The first time that you log in to your account, after having entered your username and password, you will get a message asking you to select a method to use for the two-factor authentication (2FA).
If your username is an email address, you can choose to set it up by email.

(If your username is not an email address, the "e-mail authentication" option is not possible and will be greyed out.)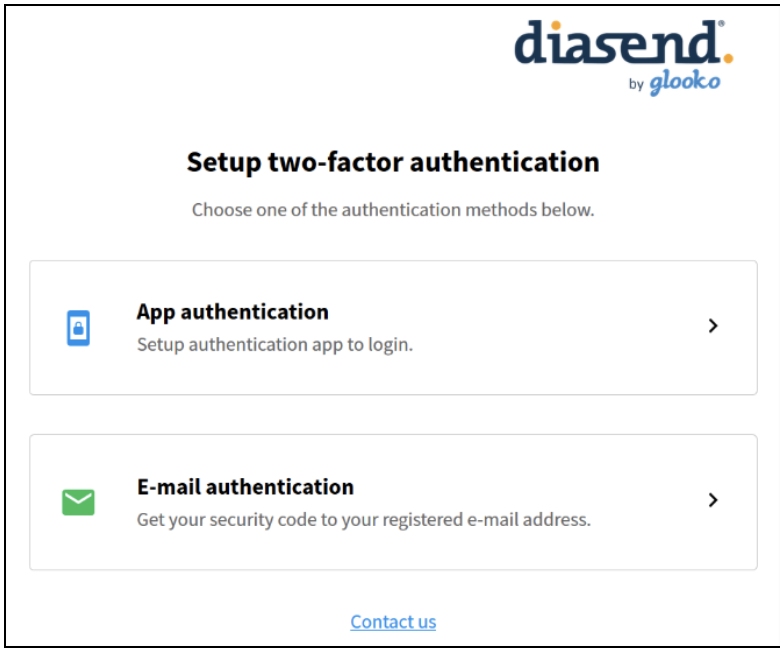 Steps to follow
In order to set up the 2FA email solution, click on "e-mail authentication" on the computer screen, and then follow the instructions as seen on the screen:
Click "Send authentication code" in order to send a code to the email address which is your username.

A confirmation text should appear in green right underneath.

Go to the inbox of your email account and find the email from diasend®.

If you cannot find it, please check your spam folder as well.

The authentication code that you see in the email (6 digits) is the one that you should enter in the corresponding field on the computer screen. If you "copy - paste", please make sure that there is no extra space before and after the digits. The code is valid for 3 minutes. If your code has expired, please click on "Re-send authentication code on the computer screen".

Click on "Submit" and you will get logged in to your account.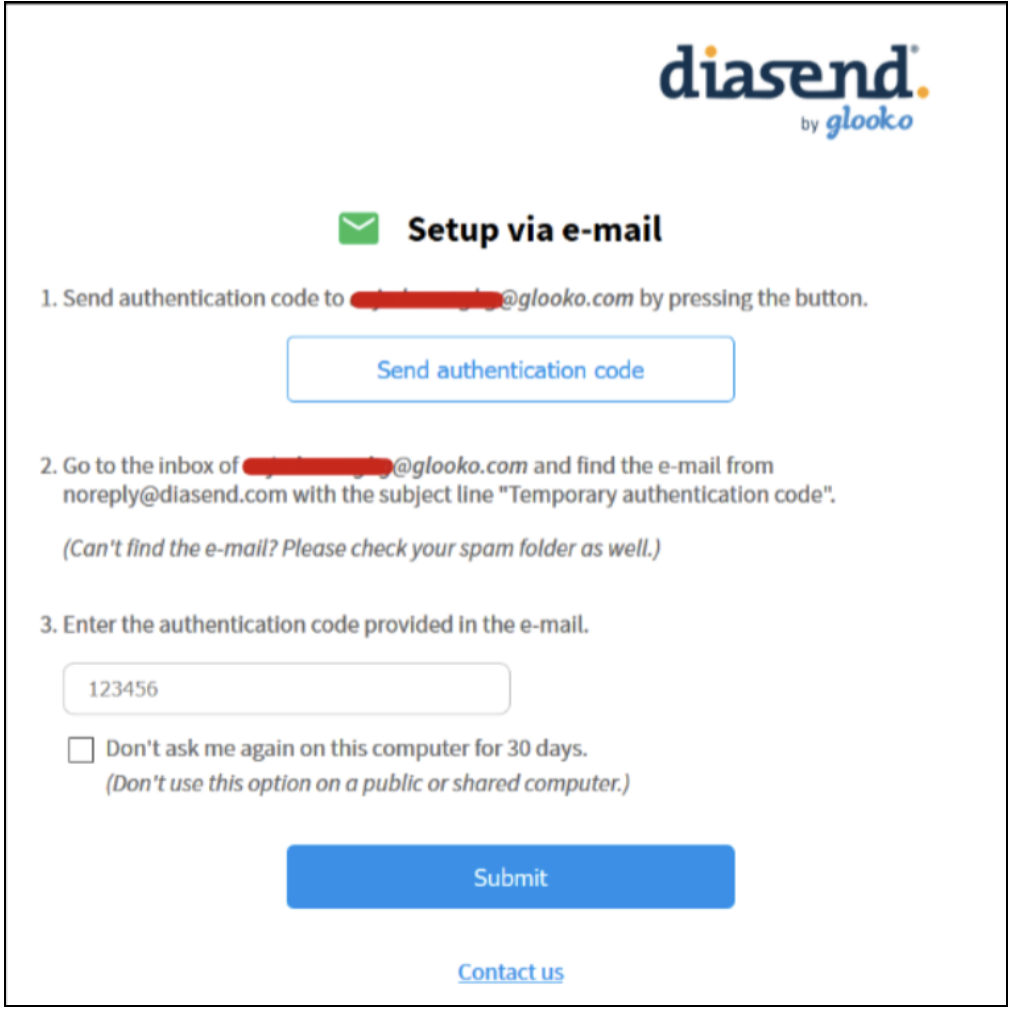 Would you like to use this option but don't have an email address as a username?

Please ask your account administrator to create a new login for you with an email address as username. Please note that you need to have a personal email address as one email address can only be used for one account.

If you are an account administrator, using the main account username, two-factor authentication by email is not possible.