If you have a Dexcom G5, or G6 it is possible to use an iPhone or Android phone to act as the receiver (using the Dexcom (G5 mobile/G6 app)). If this is the case, you are also able to connect your Dexcom G5 mobile/ G6 App to diasend® and transfer your data wirelessly (cloud-to-cloud) into diasend®. This is how you do it: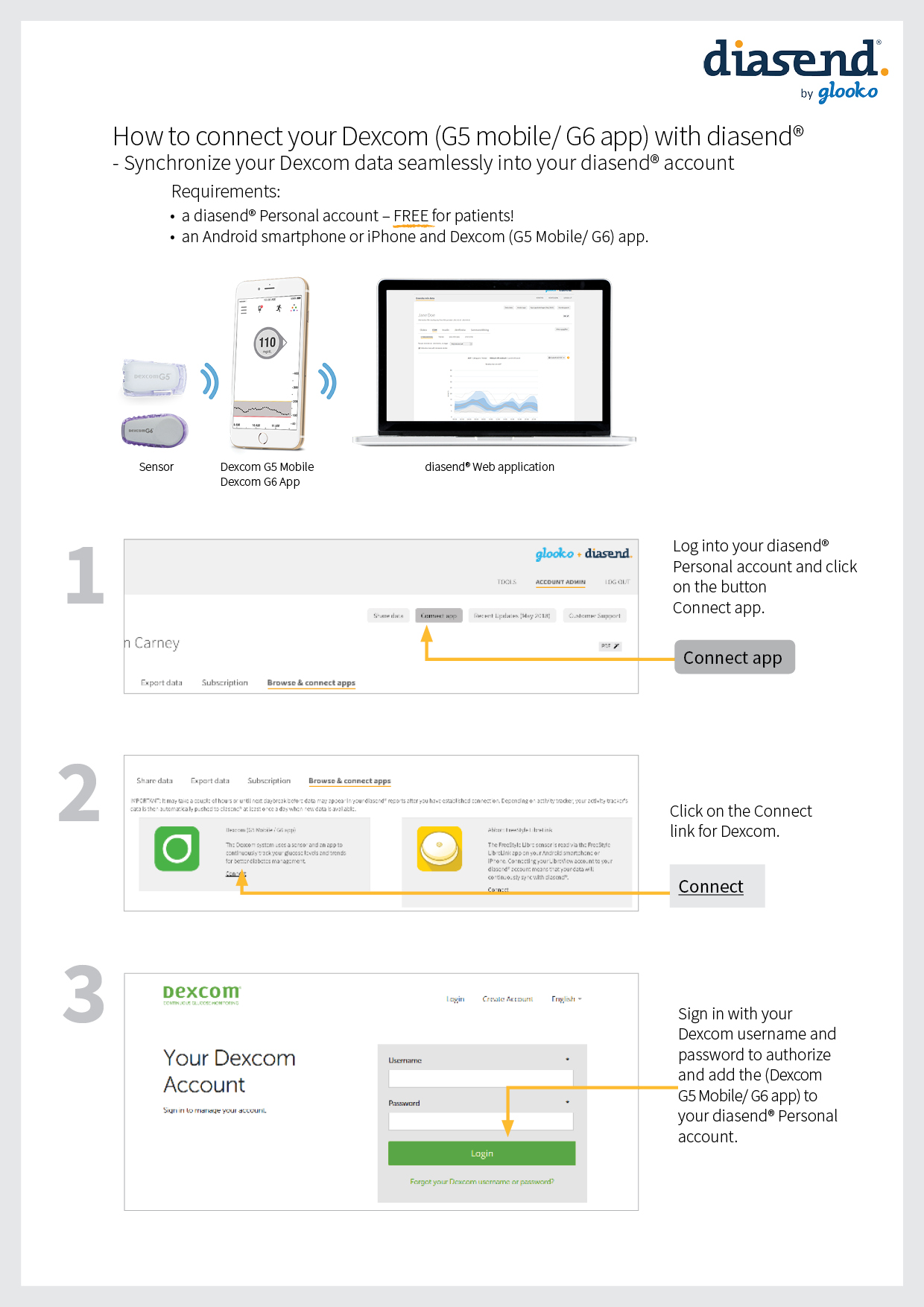 Click on the image to see a larger version.
If you are not sure about your Dexcom credentials, please contact Dexcom support. It is essential that it is the Dexcom account to which your Dexcom transmitter is currently sending data.