To upload your Accu-Chek Aviva Expert meter to diasend®, you will need to install the diasend® Uploader software first. You can find information on how to install this software here for Windows and here for Mac OS.
Once the software has been installed, you will also need the Realtyme cable from Roche. If you do not have this cable, please contact the device manufacturer.
If you have the diasend® Uploader software installed and you have the correct cable, please follow these steps to upload the device:
- Open the diasend® Uploader software
- Plug the Realtyme cable into the computer, the light on top of the cable should be flashing blue
- On the Accu-Chek Aviva Expert meter, go to "My data" and select "Data Transfer".
- Now point the top of the meter towards the blue flashing part of the cable.
There should be 2-3 cm between the meter and the cable
Make sure that both the meter and cable are on a flat surface and kept still, any movement can disrupt the connection
Make sure that the cable is clean and not in direct light
The upload should start after a few seconds. If not, try adjusting the placement of the meter and cable. (see image below)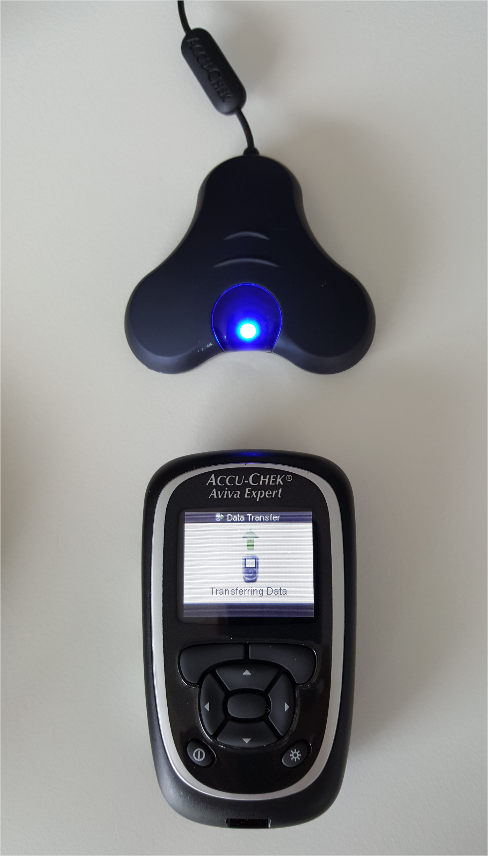 Try to keep the meter still during the entire upload. If you encounter an error message, please read this article or contact our Customer Support Specialists here.